Greetings Traveler! We are pleased to announce a new professional audio driver for Audeze Mobius. The driver provides an ASIO compliant interface that integrates with 32 and 64 bit Windows 7 and up as a standard WDM/DirectX compatible sound device.
To meet professional audio requirements, the driver is optimized for low latency and low CPU load. The driver provides a bit-perfect playback option and control panel in which buffer depths can be adjusted by the user to optimize settings for their system. The control panel also includes a volume mixer that allows the individual channel volume to be adjusted.
To install the driver, please navigate your internet machine to this webpage, then follow the instructions there for installation.
For surround sound setup:
- Go to Sound Control Panel, then right click on the Mobius that's set as "speakers." Choose Configure Speakers: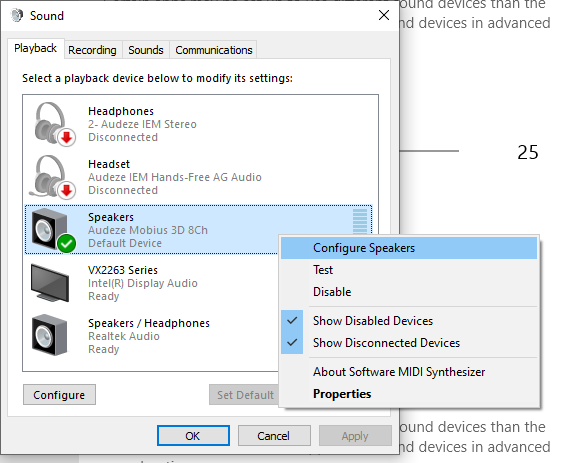 - Then click on 7.1 Surround in the dialog that comes up: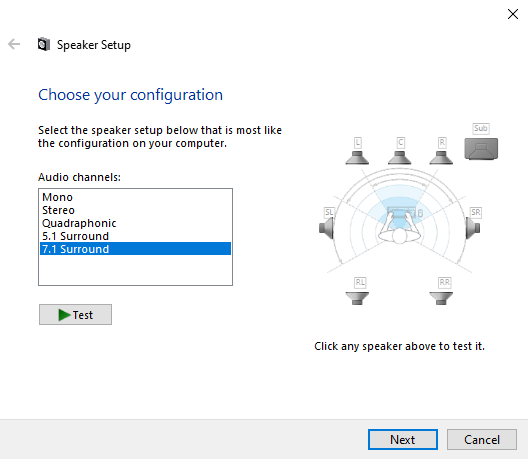 You should then be able to listen to each virtual speaker in its proper location.
To set buffers and individual speaker volumes:
- Open the Audeze LLC USB Audio Device Control Panel by searching in your Windows search bar
- Click on the tab you want to adjust, and go for it: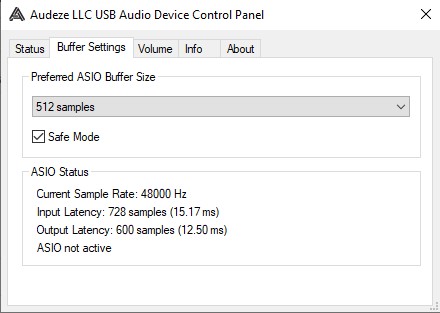 If you have any further questions about the use of this driver, please email support@audeze.com and one of our friendly intergalactic representatives will happy to assist.