To set up your Penrose on Windows 10 or 11 systems, you'll first want to navigate to your settings menu and click "Sound":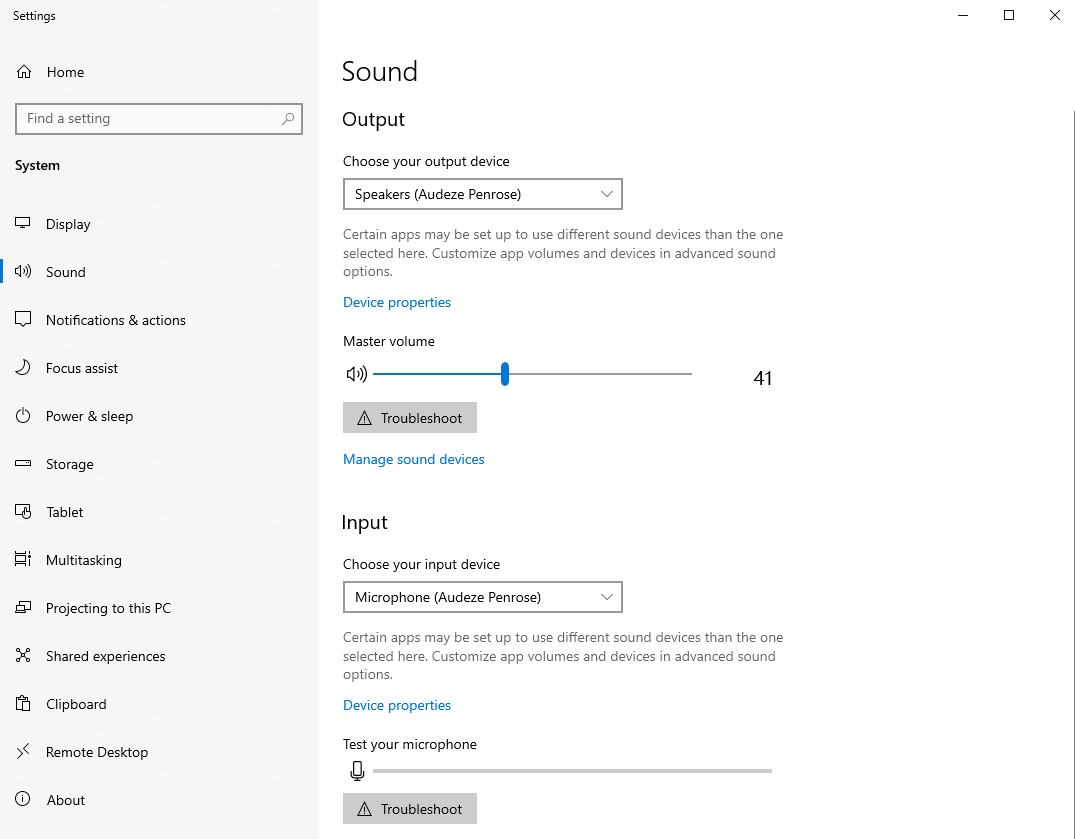 You'll want to ensure that the Penrose is set as both your current output and input device (if using the microphone).
To set up your system so it switches to the Penrose by default, you can navigate to your Sound Control Panel and click "Sound Control Panel" (in Windows 10) or "More sound settings" (Windows 11).
From the Sound control panel, you can right click your Penrose in the "Playback" Tab and select both "set as default device" and "set as default communications device"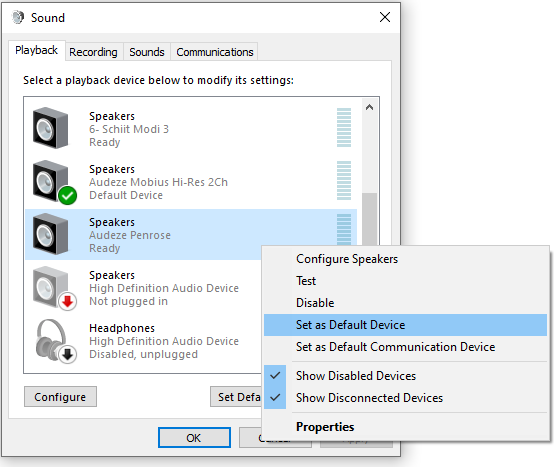 Your control panel tabs should now appear as the following (note the green check boxes on each device):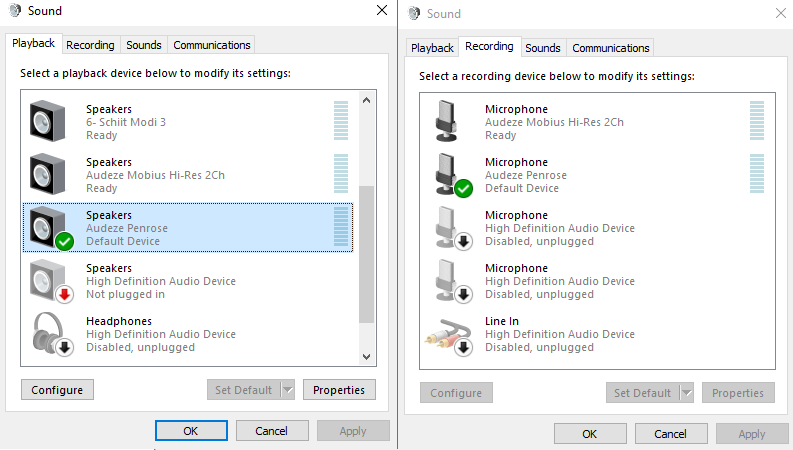 In Windows 11, you can use the sound control panel as above, or set it up through the standard audio settings window: