Ensure you have FILTER connected to your source device (please refer to this article if you need help setting up FILTER to your devices: My PC is not outputting audio when my Filter is turned on and connected).
Once you set up FILTER as the default audio output device (speaker) or input device (microphone), you can go into each program's settings, and set 'Default Communications Device', which should be FILTER. If you're using another device (i.e. your soundcard, desktop speakers, soundbar) as the default communications device and do not want to change to FILTER outside of chatting applications/software like Discord or Skype, you will need to specifically set FILTER as your 'microphone' as well as 'speakers' on a per-application basis.
Skype
On Skype, go into settings, click on Audio & Video, and in this section, you will have to set the Microphone to (Audeze Filter USB) if wired through USB, or (Audeze Filter BT) if connected through Bluetooth.
Note: You may need to close Skype and re-launch it for it to take effect.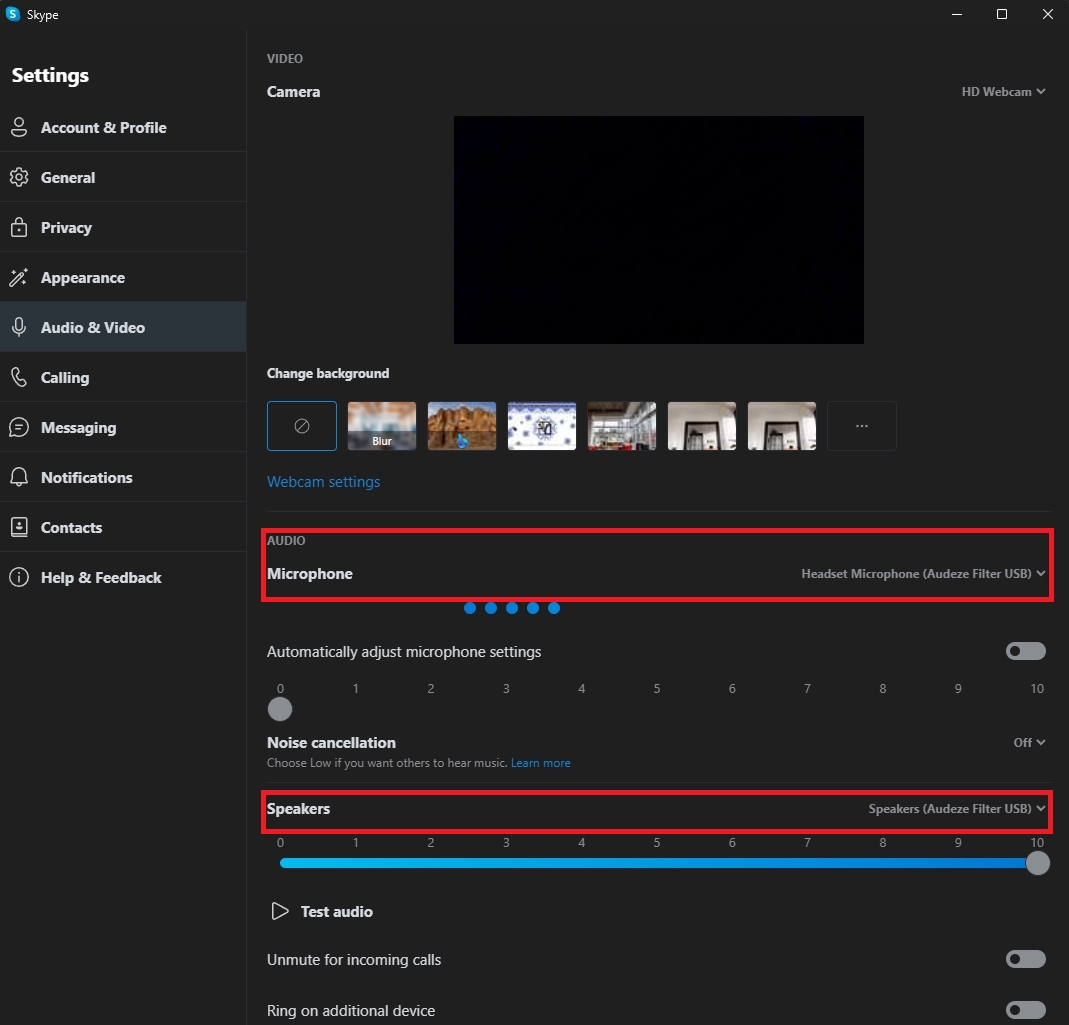 We recommend you disable the 'Automatically Adjust Microphone Settings, as well as turn off the Noise Cancellation option within Skype. They may conflict with FILTER's own Beamforming and Noise Suppression options, degrading FILTER's microphone audio quality.
Discord
Once you open Discord, on the bottom left should be your profile. Click on the Cog Wheel, which will open up the 'User Settings' menu. On the left side, under the App Settings section, click on 'Voice & Video'. At the very top is Voice Settings. Set Audeze Filter USB/BT as the Input Device if you want to use FILTER as the microphone, and set it as the Output Device if you want to use FILTER as the speaker.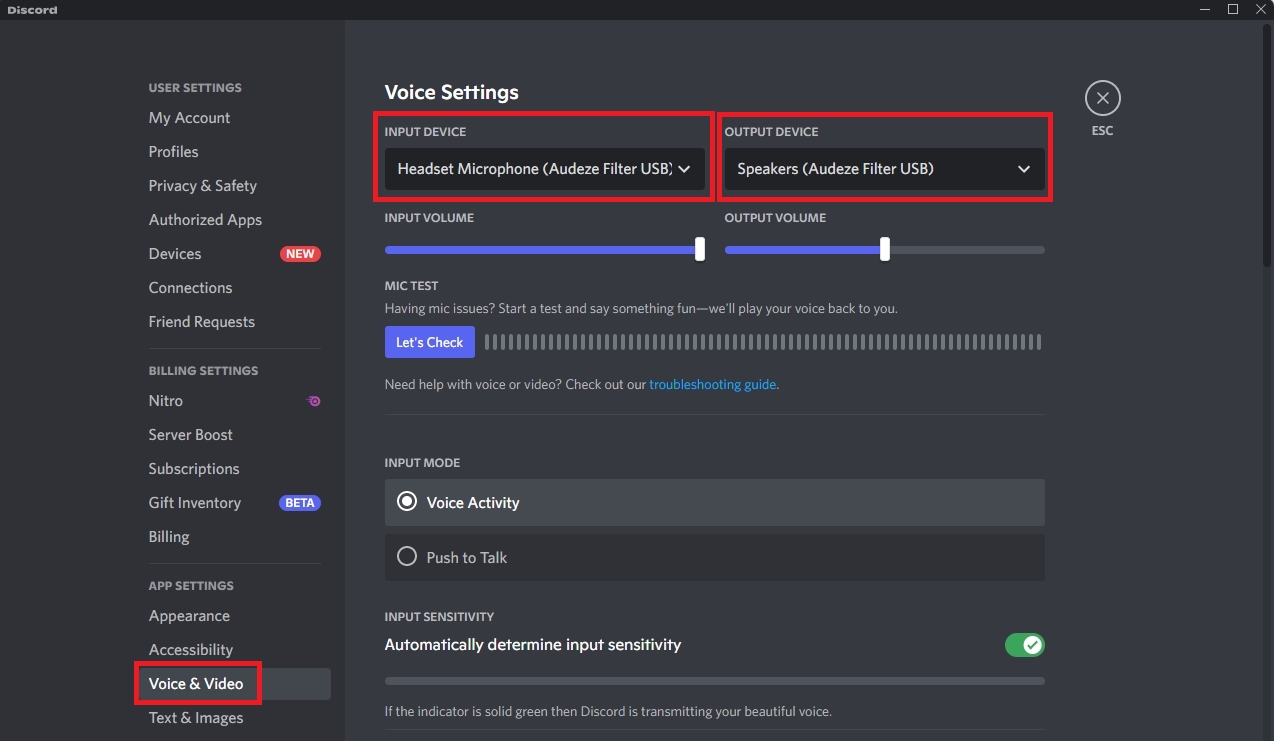 If you scroll down further in the same section under Voice &Video, you'll reach 'Advanced'. This section holds various microphone settings which may benefit the quality of your speech, but as FILTER already utilizes beamforming and noise suppression options on the unit itself, we recommend you disable these Discord options for the best microphone quality.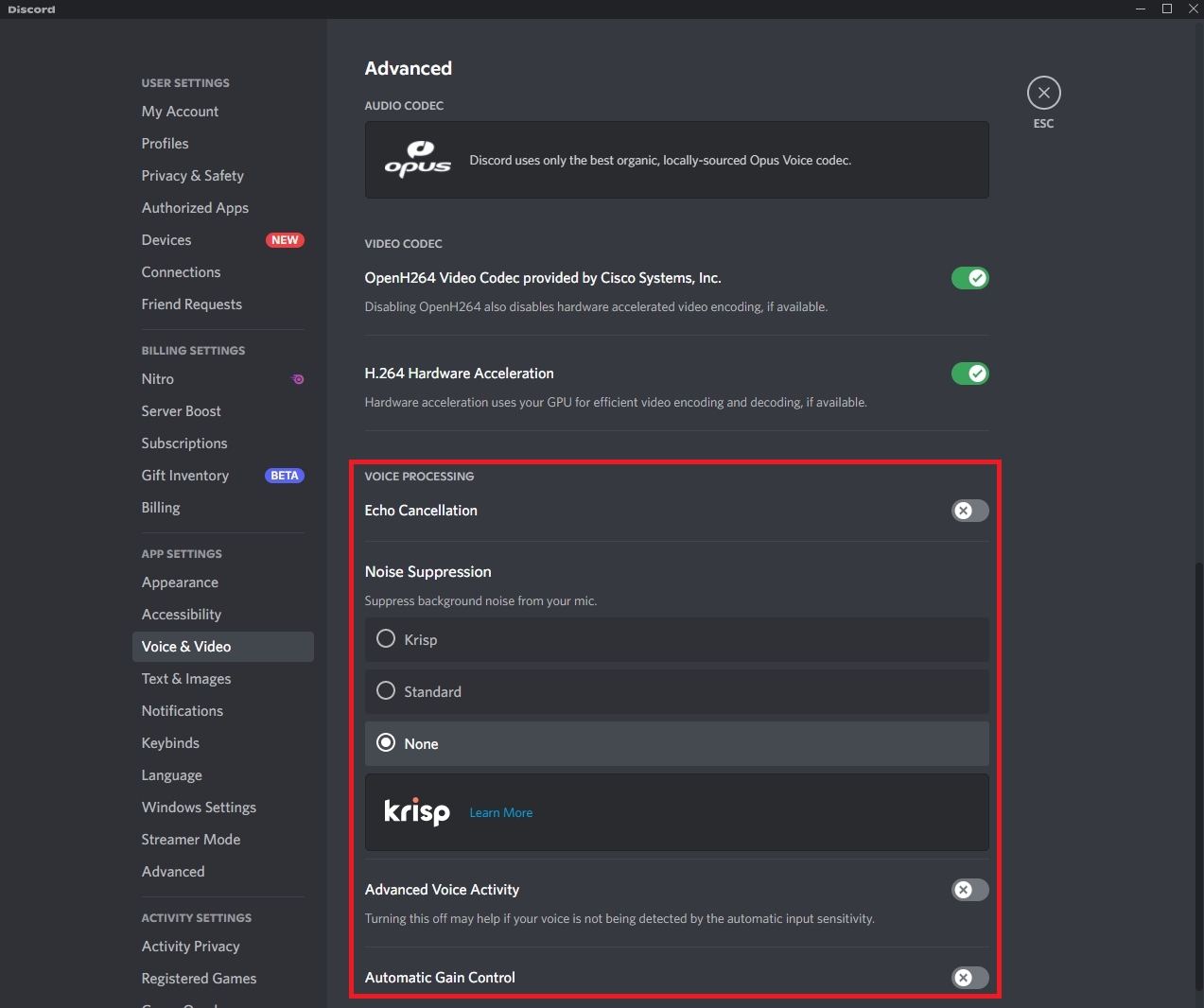 Microsoft Teams
On Microsoft Teams, you will want to click on the cog wheel, which will open up Device Settings. Here, you will want to chane Audio Device to "Audeze Filter USB/BT". Then set Speaker and Microphone to Audeze Filter, depending on whether you want to use FILTER as the speaker/microphone, or both.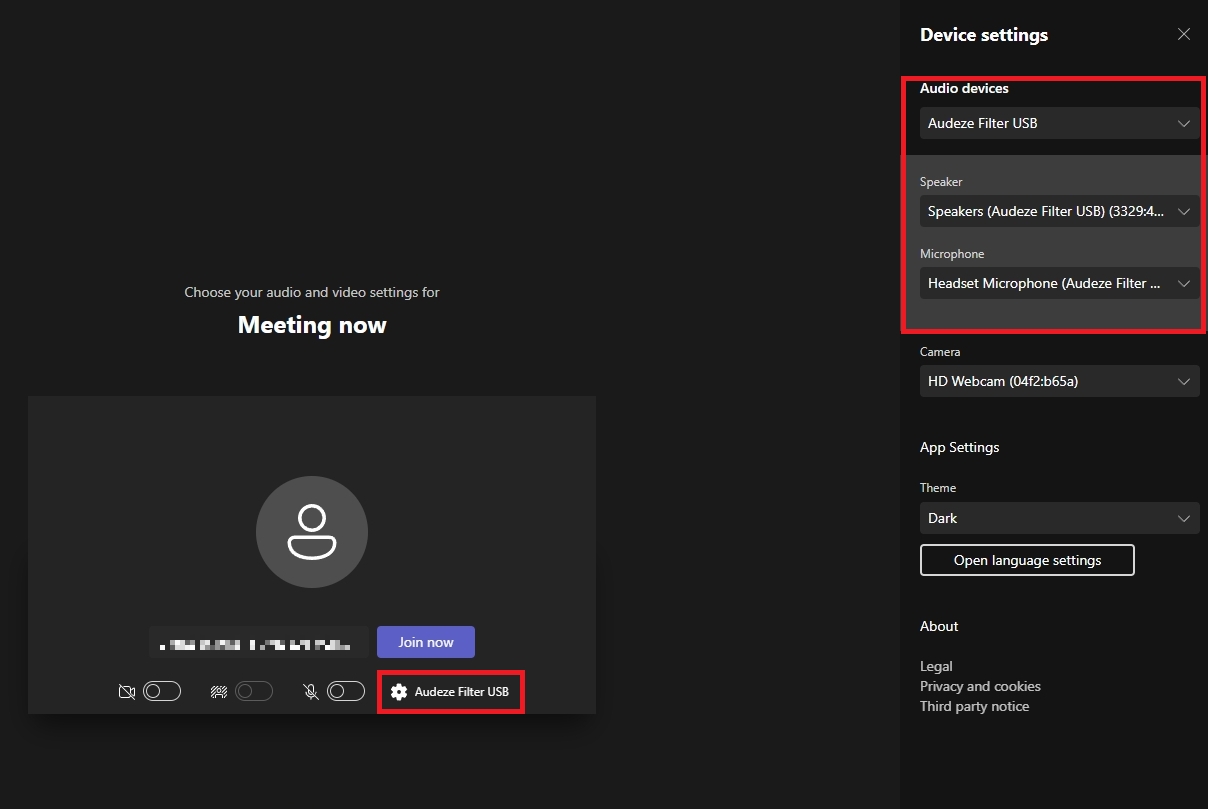 Note: While this example is using the browser version of Teams, the application version should have similar settings options.
Other Chat Applications (i.e. Zoom)
For any other applications not referred to above, please refer to their support pages, or email us at support@audeze.com and we'll do our best to assist you in setting up FILTER correctly. The most important thing in getting FILTER set up on any program, is to have it set as the input/output device, particularly if it isn't set up as the default communications device on Windows.